ASHIKAGA MUSEUM OF ART Ashikaga City Museum of art
Sign of Ashikaga City Museum of Ishida, Tetsuya exhibition notes, dreams
2013September 7-10/27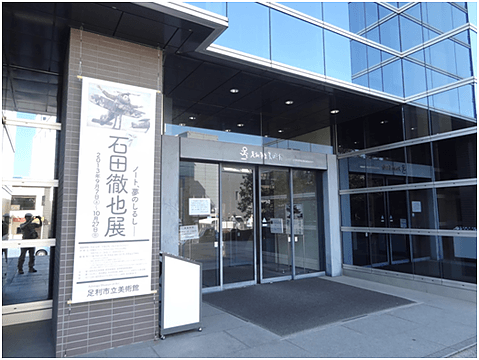 I saw for the first time impact, such as burned to a picture.
A variety of finely drawn and expressive, great thought.
I remembered such a palette and brush is great thought.
Really liked the pictures thank you.
So I have to study painting was helpful!
While women

They realize that a happy, unhappy things.
"Under the umbrella of the President," understands why at the age of 23.!
Sapporo city women

Rebellious shoot picture is intended to better understand energy body felt sore as I came through the front of the picture and the
75Old housewife

Fighting is under pressure right now, in the society in no end in sight.
With the look of their day to day watching the work of Mr./Ms. Ishida, Tetsuya, like lonely somehow a relief, but without overdoing it, you work too hard, so huangarazu, living naturally and it seemed.
I hope you wanted.
21Old woman

The importance of autonomy and freedom!
The Japanese version of the light!
I now welcome their!
66Male

I know certain things that doomed the Wu ZAO beauty to become a car designer's dream, had a specific goal or "rim" or is the result of a compromise, if maybe it was junior "Ishida-Kun".
Ishida-Kun's parents received a notice, today various.
I tried to work jobs in the company, from tomorrow.
Thank you very much.
On the edge is, Ito JAKUCHU, Michelangelo and Raphael this year suddenly exhibition to visit.
Yesterday was Takeuchi seihō.
Sleeping 2 times going to the hot springs in Yamanashi, turned on the TV shows Mr. Ishida, so go to's!So buy it now.
The Ashikaga S52-56 ago lived as a student city.
Led to the birthplace of the first woman to come to the temple and the grave(But I think she's alive)Until then this museum came with no navigation BIKE and sue.
Anyway, the impact was there.
Catalogue also asked young men will also tell you the Ishida-Kun.
Pray please pray for his soul.
55Male corporate HR interim management

I also figure painting(Young women)Draw is far from on the profundity of Mr./Ms. Ishida(It is natural...).
Had been exhausted drawn all are to leave Mr./Ms. Ishida, who died young is really unfortunate, but it will feel like.
I passed forever from this, it left deep impression in people's minds.
Ishida, Tetsuya's works to the met, was really good.
Thank you.
60Year old man

The Amphitheatre was struggling, really struggling to "living".
There was work hard watching.
Suffering, suffering from a pulled out suffering ago there is light??
I am still in the tunnel, but somehow, now feels like shards of light.
I hope have been saved in your soul now, peaceful world.
41Old woman

HIRATSUKA MUSEUM OF ART Kohei Otsuka Museum of art
Signs of flat mounds beauty Art Museum Ishida, Tetsuya exhibition notes dreams
4/12/2014-6/15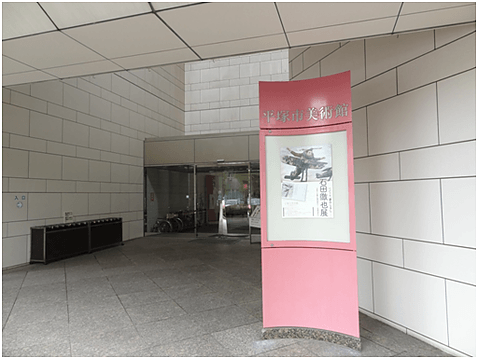 I also aspire to the painter is a.
Were out about studying at art college, my heck what you pictured good, also is not bereft of either no longer worries,.
Was holding back tears, watching the work of Mr./Ms. Ishida and notes.
Show me works great, thank you very much.

Exhibition showed us.
Also different when you first saw the picture of Mr./Ms. Ishida was wondering "what", but doing this now and looking at "what" was fully born.
Lonely like so sad, so scary, hilarious, such as... and came out feeling a lot in one picture, a strange feeling.
It hurt none, empty.
But rather 'dark', and strong force somewhere new.
Living to die "doing life"....
That said, in.
I can't find the words very well.
I'm sure feeling is just the picture of Mr./Ms. Ishida.
His early caricature is like in private, but somewhere in the late quiet and kind picture now in lovely it is.
Mr./Ms. Ishida, pictures and feelings are deeper than before by as well-known and surely along much longer from now(picture)Would be. In the young is really unfortunately passed away.
I have come to see many kids today everyone seeing by eyes of "what" and I enjoyed it.
I remember when I first saw that.
Children were also in their place, praying to come to look upon.
Thank you very much. Go to see from it.

4Find out before my 20th birthday, come to my hometown work of Mr./Ms. Ishida, while pounding really came here.
That people had in mind, through a job my own negative emotions of sadness, now representing and who know, really happy and tears fell.
Sad aeration of the world might look like is Mr./Ms. Ishida are deeply hurt much senn細 to me, does not mind people laugh but well it, and hard to live as long as make-up to come from this, but feel like I feel, I gathered the courage of becoming selfish camaraderie, live.
If people like Mr./Ms. Ishida had been around would be nice to think.
Today, new sincerely thought I'm not live as a warrior, because look at the work of Mr./Ms. Ishida, I no longer beams so sad-eyed.
I think no Mr./Ms. Ishida high goals and objectives, but in the few months after quitting my job and try to live as a "freeter" and release the mind a little.
Try your best to find their true place and happy.
To my favorite artist, Mr./Ms. Ishida!

Hello. Tetsuya-San.
I, Tetsuya's junior.
In March last year, Mousavi considered de graduated.
Now, quit his job, painting, and try various exams.
Today on the first day of the exhibition to be a good!I am woke up's had since earlier, in 2011, try RAW picture for the first time at the Yokohama Triennale.
・materials we learned is, above all the SDL sketchpad or notebook is very interesting.
I was born 20 years 15 years earlier, I might have been on campus together.
Imai Sensei(Currently, Professor, Mousavi remembered why.)The Visual design class and representation theory I selected and I had taken the same course... wanted to be my friend.
Drawing a picture I'm sure heaven is lots and lots of "humor"?
I think I even when I want to live my life.
Rather than be discouraged never, with a lightness that is annoying and out well and fun!
Thank you very much for today!

I lost her husband 11 years ago. It was a brain tumor.
At that time elementary 1 and elementary had no time to cry at my son of 3 parenting.
It was a lion's skin.
Meeting with Mr./Ms. Ishida's work was was to release the body and mind and painful that I wanted to cry.
Light of that body, capped for the first time to look at and wonder what was not so that they can experience.
A few years ago, works.(All works?)Purchase a heavy heavy is encouraged to go is the one surviving one.
Now is just painful.
I also have laughed off a gag.
Similar to Ishida's my sense of humor is painful when it.
I wanted to see. Thank you. Live spreadsheets.

SIZUOKA PREFECTURAL MUSEUM OF ART Shizuoka Prefectural Museum of art
Shizuoka Prefectural Museum of art Ishida, Tetsuya exhibition notes dream sign
1/24/2015-3/25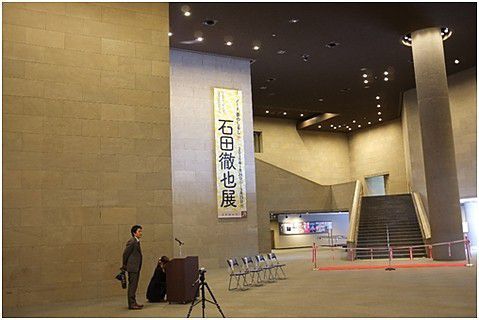 Let me look really works.
And had complained against himself to the society in the world, but I do not know the truth or was acknowledging what authors do, what were you thinking at first I felt.
Thoughts of the authors of the time were headed for major campus I see people feel something free.
We interpret the freely was surely the message in.
I would like to see the exhibition, after several times.
And even a little want to understand the thoughts of the author.
Can't show up years from now, will change society as the author to draw how it really is disappointing.
47Year old man

I tend to picture a sense of humor and big and thought-provoking than many.
Many Office workers or a sign of the complex?!
Live wanted King out more work, but without two of heaven, hurried lives, in some sense free of Ishida, Tetsuya Banzai!
47Old women

-I come from(Yaizu)Of the people who never go to a prefecture!This is another great feeling.
Also if my pictures once 展ji in the Prefecture, another head cracking is likely.
I think Tetsuya is my hero.
Because they are from the same local people were a painter, I seems to appear energetic.
It is as if Tetsuya is now alive have been met and became good friends with the disciples want to become.
And is the picture I want.
Soon I thought like Tetsuya, strive to be junior high school student, in the Department of fine arts.
Because he painted many paintings in the short life of 31.
12Year old man

Able to see various arcane pictures from a surrealistic painting.
It is impressed with the paintings reminiscent of his head became concerned about and want to hear.
To paint a dream well, simply just attracted by the well of images.
Change-making work fun idea notes, sketches, no complaints at all. It just increases the interest to the person in question.
25Year old man

I came by that "sounded like from" the advice of friends.
A surreal, "first, and watched with interest, but gradually to contemporary issues and themes in proportion to have such thought-provoking paintings glued, we felt very interesting.
Is going to draw for this destination even more interesting is if you want to die so soon, even though I thought, sorry.
32Old women

I felt like being sucked into the eyes of every picture.
I hope these pictures you can see lots of people all over the world.
43Old women

Taiwan or not as it is.
Ishida, Tetsuya's is one of the favorite surrealistic painter for me.
Slowly saw the exhibition.
Really was thrilled.
I'm sorry Japan language is poor and many writing and verbally.
Tetsuya's-thank you very much.
40Year old man

I thought writers apparent coincidence in bookstores last year, had no choice but become concerned about Tetsuya Ishida, and remember the names.
The catalogue of this exhibition was found, looking for and also casual at the library, his art is not?.
But until I see the final page will be held in Shizuoka Prefectural Museum of art, and soon!And, knowing it, decisively alone visited by bullet train.
To come in person to tell the truth I was anxious about the(5Have you ever been car with my husband about a year ago)Wondering if I miss this chance is not a... good.
I'm incities in art books and catalogues.
And remember the moment he died, end of my husband who died three years ago, had a flashback to grief.
And when my husband and I visited the Rodin Museum carefully tried alone.
It will look okay it meant courageous Fumi was put foot to the Rodin Museum, the tears came.
50Old women

Language
English
This page has been translated automatically. Please note that it may differ from the original contents.